Directorate of Water Resource Management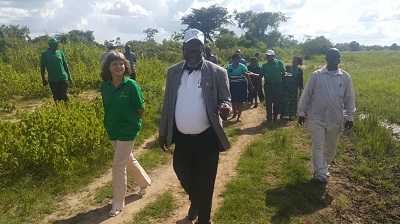 The Directorate of Water Resources Management (DWRM) is responsible for managing and developing water resources of Uganda in an integrated and sustainable manner in order to provide water of adequate quantity and quality for all social and economic needs for the present and future generations. The Directorate comprises of four departments namely Water Resources Monitoring and Assessment Department, Water Resources Planning and Regulation Department, Water Quality Management Department and the International Transboundary and Water Affairs Department.  DWRM was established in July 2007 after the restructuring of the new Ministry of Water and Environment.
Joint Water and Environment Sector Support Programme (JWESSP)  for 2013 – 2018.
Pages